Welcome Message from our Chief Executive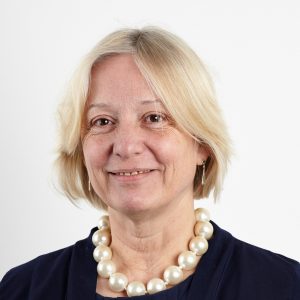 The Royal College of Ophthalmologists, the professional body for eye doctors, is one of the youngest Medical Royal Colleges and our members manage over 8 million outpatients a year, that's 10% of all outpatient appointments in the UK.
Recent developments in the treatment of eye conditions are truly astonishing and the need for high-quality eye care is increasing as the population grows and ages. It is highly probable, for instance, that you will have a close friend or relative whose life has opened up and been enhanced because of cataract surgery.
Our staff, College Officers, committees and members work in partnership to maintain quality standards in clinical practice, examinations, training and continued education.  This work, as well as policy-making and developing membership value, also means that we work with high-profile organisations such as the NHS, the General Medical Council, sight loss charities and government health bodies.
We responded to the pandemic by supporting our clinicians working in hospital eye units and changing our own working practices. We have adopted a hybrid working model, which means staff can work remotely from home and come to our office in Euston as business activities require. Staff have the opportunity to shape what we do and how we do it; we value what our talented and hardworking staff say.  Staff are integral to the current culture review which has a specific focus on making the values that underpin everything we do explicit and lived.
I am delighted that you are considering a career with The Royal College of Ophthalmologists.  We invest in our talented and hardworking staff team, and we recognise and promote diversity and inclusivity. We offer flexible working practices, the opportunity to build the future of ophthalmology and a warm welcome to new colleagues.
I wish you all the best in your application
– Kathy Evans, Chief Executive
Work for us
We'd love to hear from you if you are interested in any of the jobs we advertise.  Make sure you follow the instructions to apply as outlined in the summary for each role and include supporting information that you believe will enhance your application.
You should email your CV and cover letter to [email protected] no later than the closing date for the application.
Unfortunately, the College cannot acknowledge receipt of applications and will only contact shortlisted applicants.
Please find the Job Applicant Privacy Notice here.