We would like to thank all our speakers, chairs, and engaged attendees for making this year's congress the most successful since 2016!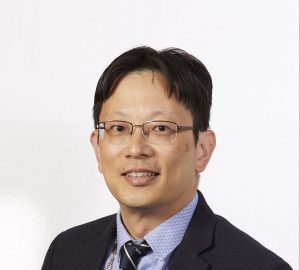 90.4% of the participants rated our programme as excellent or good. Our programme featured eye care developments, lectures from leading researchers and workshops to develop clinical and non-clinical skills.
If you missed Congress 2022, the sessions are still available to watch on-demand until 1st September. Registration is now open: https://rcophthcongress.com/rcophth/36/home.
Or email: [email protected]
*We are offering Urkanian Ophalmalogists free on-demand access to the Annual Congress.
Join us next year at Annual Congress at ICC, Birmingham, 22- 25 May 2023!
The Nettleship Medal
The Nettleship Medal is a prestigious award established on Mr Edward Nettleship's retirement from practice in 1901. A fund was inaugurated by his friends and pupils with the object of founding an Edward Nettleship Prize for the encouragement of scientific ophthalmic work.
Read more about the Nettleship Medal
Ulverscroft David Owen Award 2022
The Royal College of Ophthalmologists is delighted to announce the opening of the Ulverscroft David Owen Award 2022, a continuation of the Ulverscroft David Owen Awards.
The Ulverscroft Foundation gives financial help to Universities that research the causes of eye diseases; funds eye clinics, hospitals, schools, libraries and other organisations which help visually impaired people.
Find out more about the Ulverscroft David Owen Award 2022
Looking Forward to the Annual Congress 2023 in Birmingham
Call for proposals
The Annual Congress 2023 will be held at the ICC, Birmingham from 22 – 25 May.
The call for session proposals is now open.  Please send a short synopsis of what the session will cover with learning objectives and speakers if known and if you would like a 60, 90 or 120 minute slot. Send your proposals to [email protected] by 22 August 2022.